I was recently skimming through some reference photos I took while visiting Ocracoke Island, NC back in July. I came across this image
(below)
and thought, I can do something with this.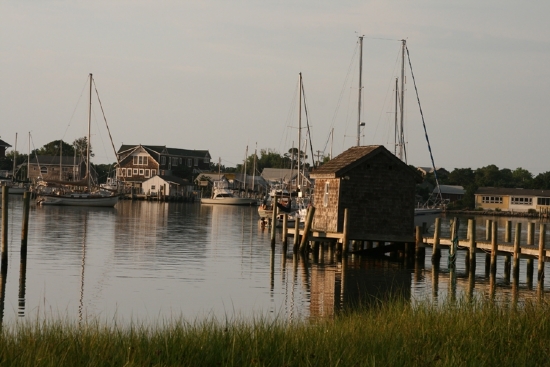 More often then not in my preparation of a painting (especially plein air) I won't even do a preliminary sketch. Well in 2010 that's going to change. Back in college a teacher once told me never go with your first idea. I guess I always had that saying in the back of my brain somewhere. I just chose to ignore it for some reason. Well, in this particular project I decided to be an artist and not just a painter. A painter in my opinion is someone that copies what's in front of them. They don't take into consideration the possibilities of a particular scene. An artist on the other hand makes the scene his or her own. After studying this scene for a little bit I decided to quickly manipulate it in Photoshop. This image
(below)
is what came of that playing around.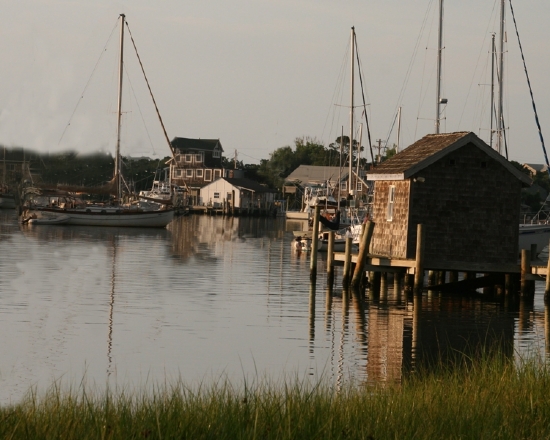 Still not satisfied with the composition I decided to do some small thumbnail sketches. As you can see below in
Sketch 1
it has similarities to the manipulated image. As I thought about the scene some more in
Sketch 2
I wanted the shack to take a more centralized and dominate role in my painting. In
Sketch 3
I played with the proportions of the shack as compared to the boat behind it and refined some more.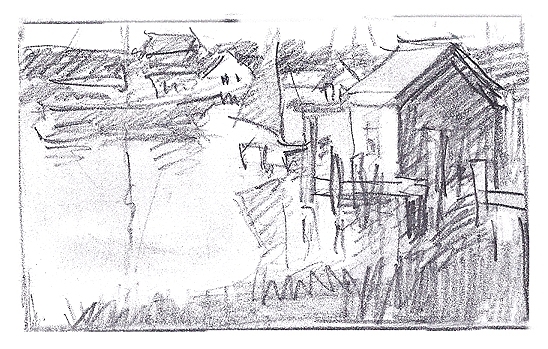 SKETCH 1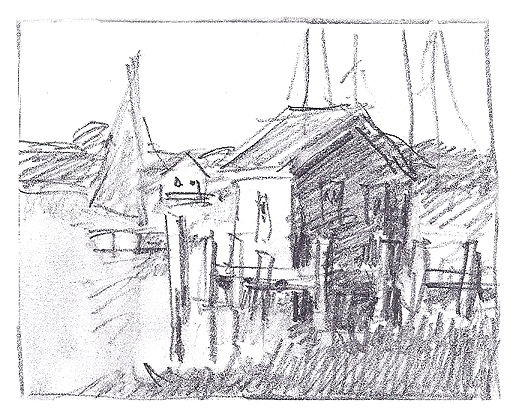 SKETCH 2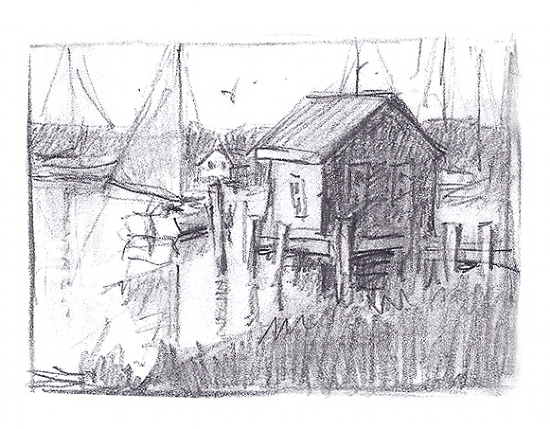 SKETCH 3
Satisfied with this final sketch I created this 18 x 24 painting in the studio
(below)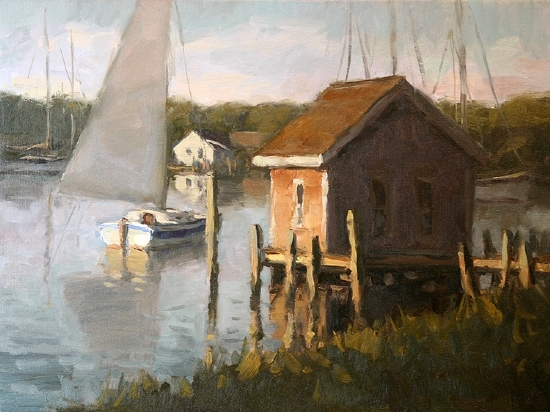 "Silver Lake Afternoon"
Comment on or Share this Article →
I find that my studio work sometimes has a more dramatic composition. The reason for this is when i'm in the field painting en plein aire that I often get caught up in the literal aspects of a scene.
When I compose in the studio from a photo reference I often find find myself making better decisions about composition or the visual flow of a painting.
In this particular studio painting I wanted to show my process from start to finish. I painted this plein air study
(below)
back in August. 
Before I started the painting I took a photo of the scene. (below)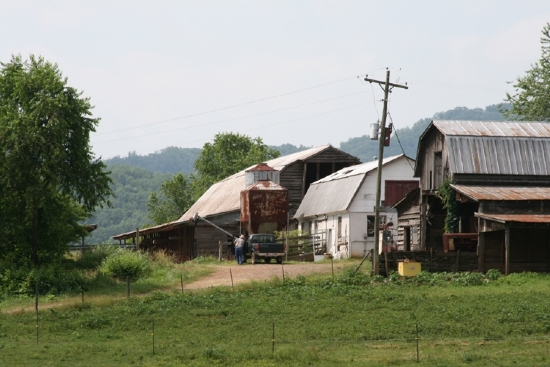 After several months went by I decided to expand on my original idea of the study while still keeping the charm of the scene. The image had a natural composition to it so I didn't have to change much. I made a small quick pencil sketch (below) of what i wanted the end result to look like.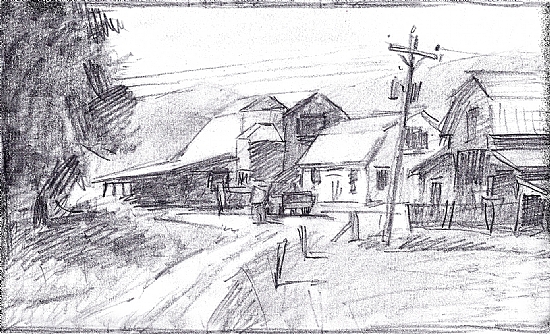 After the sketch was done I decided on a dimension of the final painting. I went with a 24 x 36 canvas. Before I started the painting I set up my camera so I could recored the process. Here is a Stop-Motion film (below) I created from the images I took of the painting in progress.
Below is the final Painting!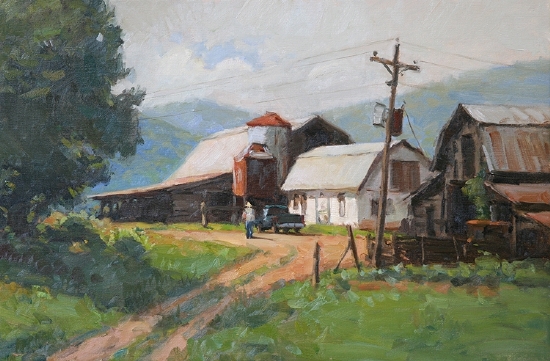 Comment on or Share this Article →