As part of the Oil Painters of America 5th Annual Great Paint-Out I host a day of fun for some of it's members. We had a great turn out of about 15 to 20 artists. The event was held on the beautiful campus of Warren Wilson College just east of Asheville. The weather couldn't have been better. Thanks for all who participated!
Here are 12 artist (and Augie the wonderdog) that participated in the OPA event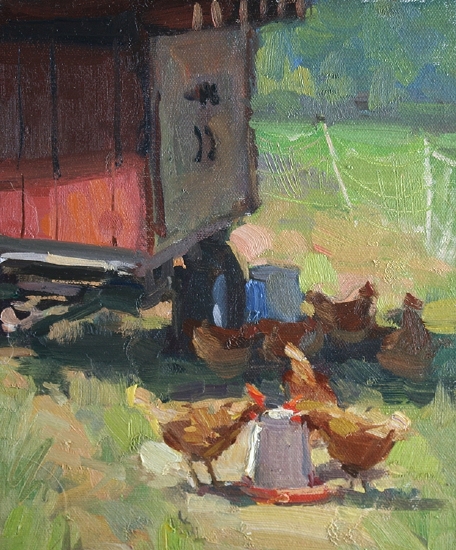 Chicken Coop on Wheels    8x10
This is one of the 3 paintings I completed the day of the event.
Comment on or Share this Article →