« Another Hunting Island Painting | Main | Inspired by photo reference. »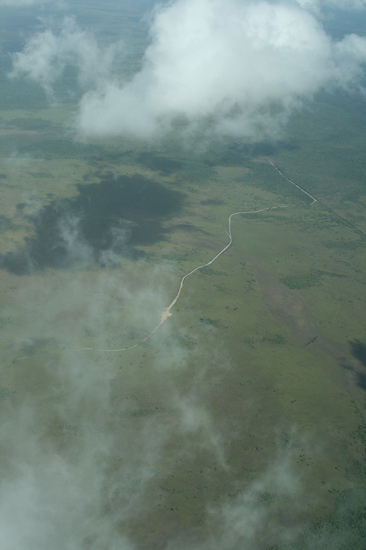 My wife and I just returned from a much deserved week long vacation in Belize. Since the birth of our first daughter, ten years ago, we haven't had this much time by ourselves. The experience was rich in culture and beauty.
I think this poem that we were introduced to in an art museum in the town of Punta Gorda says it best about the belizean people.
I am RICH
I am rich with
vegetation
Sunshine, Trees, Birds
Caves, Waterfalls and Mountains
I am rich...
I have Creole
Garifuna
Maya, Meztizo
and East Indian
I am Rich
I have a cool house from the green forest
I have fresh Fruits
Ground food and Vegetables
Fish from the sea
And good friends for everlasting
I am rich my dear
for I am Belizean
Poem by Dr. Ludwig V. Palacio
After several forms of transportation and many hours my wife and I arrived at our final destination at the Cotton Tree Lodge. The lodge is in the belizean jungle 15 miles west of the Town of Punta Gorda in the Toledo district of Belize. We arrived on Saturday and were of course welcomed by a tropical drink. Each day of our trip we had the option of taking a tour of a local area attraction.
The first day we chose to explore a couple of Mayan Archaeological Sites near the lodge.
Day two we were driven back to Punta Gorda to check out the market day.
Day three, and definitely my favorite, was the Blue Creek Cave (entrance pictured below). The tour was a full three hours of swimming in
the cave.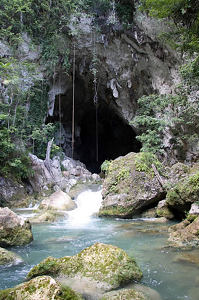 Day four we visited with a local woman that showed us how to make tortillas from start to finish in her home. She makes 75 tortillas per meal everyday. That's 225 tortillas for her and her 10 children and several grandchildren each day. After the tortilla making we kayaked back to the lodge for about an hour and a half.
Day five took us to Eladio's Cacao farm in the hills. Cacao is what we make chocolate from and what the Mayan people make a drink they enjoy each day as well. Eladio (pictured below with a cacao pod) is a passionate farmer with a sizable tract of land that grows not just cacao but many other edible plants and fruits. After the tour of the farm we went back to his families house and had a wonderful lunch made by his wife. After that his wife and daughter showed us how they make the cacao paste which they use to make the drink.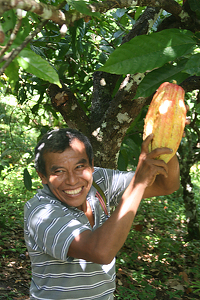 I was so busy the whole trip I was only able to paint three small plein air paintings (pictured below).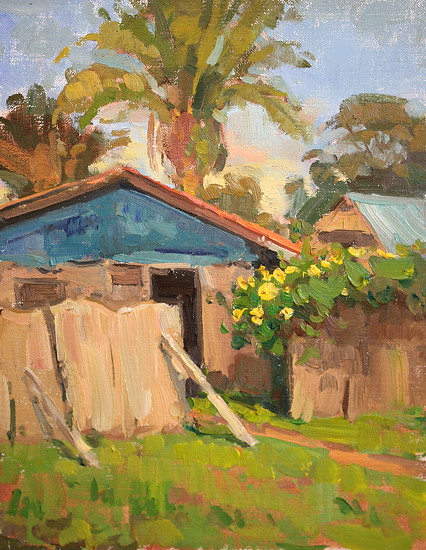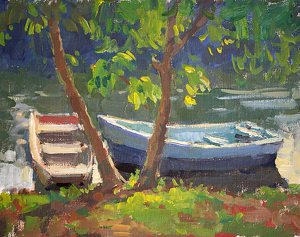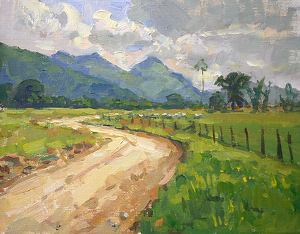 Comments
5 Responses to Week in Belize
Sharole Ewing
via richardoversmith.com33 months ago
Hi Richard, I just read the article on Belise and the poem does tell it all. If those are the only three paintings that you did there. They are absolutely beautiful!!! Love your work!