Last week I wrapped up another still life workshop in my studio. The workshop went very smoothly and I have to give it to my students they were a hard working group. Here are some images from the workshop.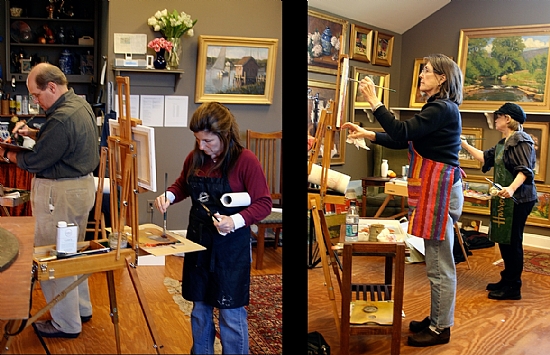 Perry Bartsch & Nacny Lietz mixing color. Barbara Hearn & Marti Saltzman hard at work.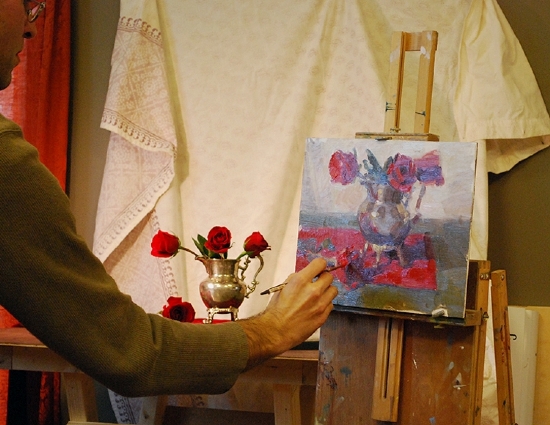 Me painting a still life demo. (Photo courtesy of Marti Saltzman)
I can't wait to do it again!